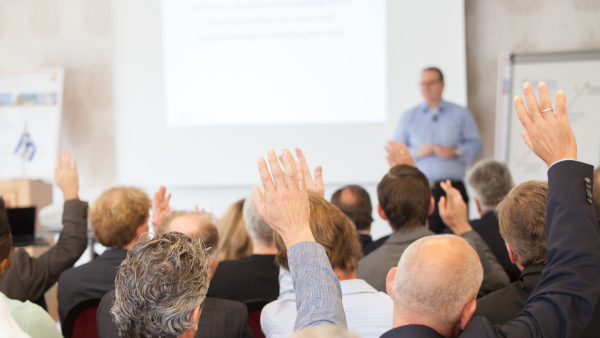 "Steven helped to set up projects across our entities in EMEA. Through his advisory and coaching work, individuals got out of their comfort zone and managed projects which helped us to improve our internal Operations processes, e.g. in planning; customer complaints; and identifying new product markets. All of these projects created positive returns for CIRCOR/Allweiler and higher efficiency."
Joachim May,
Managing Director, Circor/Allweiler
"You have brought a direct positive impact on our sales… because people work more customer-oriented. Our efficiency levels… are continuously growing."
Andre Luitz
VP Commerical Operations, Rohde & Schwarz
"You create this safe space where people can open up and talk about the difficult issues… This is an art – you can either do it or not; and you definitely can."
Wolfram Förster
Principal Director, European Patent Office
"I'm always happy to endorse you after all the help you gave us. With all the management changes, my "team" was taken and I was instructed to focus solely on IR, but I'm proud to say that I left them better and stronger than when I met them…and that's thanks to you!"
Josh Zable
VP, Investor Relations
"Personal, logistical and functions problems affecting the international group as a whole were dealt with and agreed metrics were put in place to continue the improvements.
Rolf Spiegel,
Principal Director, European Patent Office
"Leading this product launch has taught me to be effective doing what I find naturally easiest – using trust and supporting people each step of the way. It augments my chances of making sure future product launches are as successful as this one."
Maria-Nicki Aigyptiadou
Vice-Director Medical Marketing Europe, Daiichi Sankyo
"I like your ability to listen, re-phrase, summarise and let the people figure out what the options were out in the group. I also appreciate your expertise: the way of working because you come to the point. I got very positive feedback from the Board, project sponsors, mentors and participants."
Beate Ritter
HR EMEA, Circor
"You address what's standing in the way of successful behaviour. And you offer ideas on what to do. Then you get people to choose and you help them to make sure they do it."
Katleen van Houdenhove
Senior Manager Leadership & Organizational Development, Dentsply Sirona
"You have always proven to be highly flexible in adapting to our specific business situation, highly pro-active in suggesting how to design each module to the needs of the various target groups and high commitment in delivering each module to the our satisfaction… You have become, over the years, a trustful and valuable partner."
Simonetta Ligabaue
Senior Manager Strategic Planning – Sales Worldwide, R&S

"Steven is creative in the engages our participants to develop their knowledge of leadership, but also to draw on their own experience, creativity and learning from senior leaders. The results are leaders who more fully understand our whole business portfolio, who can operate globally and who are clear on what it takes to be successful."
Christiane Seichter
Global HR, Siegwerk Druckfarben